Ebook: 365 pages
Genre: Contemporary Romantic Fiction
Publisher: Kindle Edition March 2022
Source: My Kindle Library
First Sentence: Martha made sure the bathroom door was firmly shut.
Setting: Sussex Coast, England
Review Quote: 'A wonderfully compelling family drama that deftly touches upon some serious issues' Sunday Express
My Opinion: Loaded this title on to My Kindle as confident I would enjoy. How was I so sure, well I have been getting pleasure from reading this authors novels since 1996. Definitely a long time fan of her style of escapism.
Mothers and Daughters was no exception, I loved it. The novel is built around the relationships of Naomi, the widowed mother of two adult daughters Martha and Willow. With this my own role in life, I found much of the storyline felt authentic.
Well constructed with lots of secrets that are slowly revealed it was another very satisfying read. Erica James is one of a number of favourite authors that I turn to when looking for escapism. So no hesitation in recommending to fans of contemporary fiction.
Précis Courtesy of Goodreads:
Even happy families have their secrets…
Since the sudden death of her husband, Naomi has steadily rebuilt the life they shared in the village of Tilsham by the sea.
Her eldest daughter, Martha, is sensible and determined – just like her father was – and very much in control of where her life is going. If she could just get pregnant with her husband, life would be perfect.
Willow, the youngest, was always more sunny and easy-going, yet drifted through life, much to her father's frustration. But now, with charming new boyfriend, Rick, she has a very good reason to settle down.
The three women are as close as can be. But there are things Naomi has kept from her daughters. Like the arrival of Ellis, a long-lost friend from way back, now bringing the fun and spark back into her life. And she's certainly never told them that her marriage to their father wasn't quite what it seemed…
The Sunday Times bestselling author Erica James returns with this gloriously compelling tale of mothers and daughters, secrets and love
Author Profile: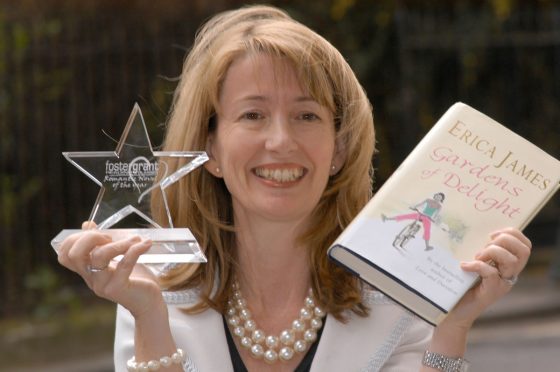 Courtesy of Authors Website
In the author's own words from her website.
I grew up on the south coast of England with never a thought in my head as a child that I would one day be an author. But somehow, I'm now the author of twenty-four bestselling novels, with recent Sunday Times Top Ten bestsellers including Swallowtail Summer, Coming Home to Island House, Letters from the Past, and Mothers and Daughters. With sales of over five million around the world, including a No. 1 in Norway, I'm told that my books are loved by readers looking for beautifully drawn relationships, emotionally powerful storylines and evocative settings.
In 2006 my novel Gardens of Delight won the Romantic Novel of the Year award and in 2020 I received the Nielsen Silver Award for sales of over a quarter of a million copies for both Love and Devotion and Tell it to the Skies.
I live in Suffolk and travel as often as time permits to see my eldest son and his family in the US and my youngest son in Japan.
Photographs, Trailer and Biographical Information courtesy of the following sites:
Erica James - Official Website. Erica James - Twitter. Instagram - Erica James

Goodreads Author Profile Erica James - Amazon Author Page. Erica James - Facebook