Paperback: 472 pages
Genre: Romantic Fiction
Publisher: Simon and Schuster 2014
Source: Tywyn Public Library
First Sentences:
She was a scrappy wisp of a girl who lived with forty-three other children in a large ugly house on the edge of a country town
.
Review Quote:
The Paris of both ages is beautifully drawn and the women's stories are skilfully interwoven, resulting in a richly emotional story, suspenseful and romantic, but unflinching in its portrayal of the dreadful reality and legacy of war. --Deirdre O'Brien, Sunday Mirror
My Opinion:
This novel disappointed me.
I have a number of other titles on my
bookshelves by this author but this is only the second one I have actually picked up and read. They obviously do not jump out at me when choosing something to read, this latest one was borrowed from the local library. Not even sure what attracted me to pick this one up, a very average read.
I am struggling to pinpoint exactly why this novel disappointed me, as it is visually and historically readable, it was the storyline that felt flat, somewhat predictable, plus the title somehow does not work for me either!
The story of two women interwoven with Paris as the backdrop. Fay Knox was born in 1945 on the day war was declared and she has very little memory of her early childhood. As a young woman of twenty one in 1961 she visits Paris, on tour with the orchestra she plays in. This is just her second visit to the city, the last time being whilst she was still at school, strange feelings upset her on that first trip and this time events back home in the UK have sent her to Paris thinking she may have been there as a child. Does she discover the truth?
Interspersed
with Fay's story is that of her mother Kitty Travers back in 1937 when she met and fell in love with an American doctor, whilst studying piano in Paris. Trapped their by the Nazi occupation of the city and the difficulties of survival in such a situation. Events of the time have traumatic repercussions not only for themselves but also the next generation.
Although I have admitted disappointment with this one, it will not stop me reading the other titles I have by this author as I feel this may have just been a blip.
In conclusion
as her historical detail creates the atmosphere and makes up for the weakness in the characterisations,
I would still recommend to her many fans and to those that enjoy novels set in WWII or Paris.
Author Profile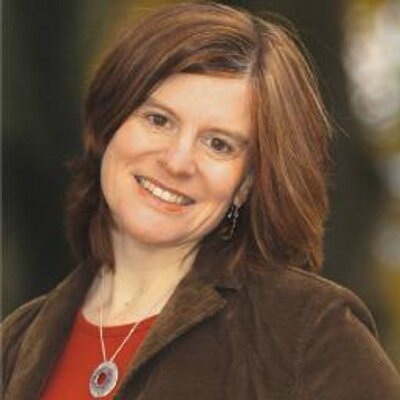 Rachel Hore was born in Epsom, Surrey. As an adult she worked in London publishing for many years before moving with her family to Norwich, Norfolk.
The author of 7 novels, most recently A Week in Paris in 2014. Her previous novels are
The Dream House (2006), The Memory Garden (2007), The Glass Painter's Daughter (2009), which was shortlisted for the Romantic Novelists' Association Novel of the Year 2010, A Place of Secrets (2010), which was a Richard and Judy Bookclub pick, and A Gathering Storm (2011), which was a Sunday Times Top 5 bestseller and short listed for the RNA Historical Novel of the year, 2012 and The Silent Tide 2013.
She now teaches publishing and creative writing at the University of East Anglia.
An early childhood photograph shows me puzzling away at a Ladybird learn-to-read book. I was an early starter on the reading front but didn't become a writer until I was a mum with three growing children. Indeed, if anyone had told the very young me that one day I'd be a published author I'd never have believed them.
My reading addiction got properly under way when I was five and our family moved from Surrey, England, where I was born, to live in Hong Kong because of my father's job. I loved Hong Kong, but I also missed home, and one of the great excitements was receiving parcels of books from relatives in the UK. When the tropical heat got to me, which it often did, being red-haired with fair skin, I'd lie on my bed and lose myself in Enid Blyton, Black Beauty or the Chronicles of Narnia.
Back in an English primary school, aged eight, I was fortunate to have a teacher who read to the class every day, especially books by historical authors like Cynthia Harnett, Hilda Lewis and Rosemary Sutcliff. In this way my love for tales about the past was born.
During my early teenage years I perused Jackie magazine and longed for romance, but instead fell in love with English literature. I tried Jane Austen and the Brontës, raided my grandfather's bookshelf for Dickens and my local library for Virginia Woolf, George Orwell and Wilkie Collins. I owe a huge debt to the public library system and believe passionately that we should maintain it for future generations.
History is full of fascinating stories of how we came to be, and that's why I chose it to study at Oxford University. After I graduated I had a brief flirtation with museum work, but eventually books won out again. I took a secretarial course and landed a junior position at Cassells Publishers in Westminster and knew at once I'd found a career where I felt totally at home. Three years of enjoyable dogsbodying later I emerged as a fledgling editor. It was then I landed my dream job: assistant editor at HarperCollins Publishers in the Fiction department! I worked there for many wonderful years, eventually becoming a senior editorial director and looking after my own stable of well-known names. As an editor I learned a great deal from my authors – about the craft of storytelling, how to develop strong characters and write good dialogue, all sorts of writerly tricks. I observed with admiration the huge amount of work that my authors put into their novels and, above all, I learned the discipline of editing and re-editing work, which even the best writers need to do.
My life, however, was about to change. During my time at Harper Collins I'd met and married one of my authors, D.J. Taylor (David), and in due course we had three lovely sons. In 2001 I gave up my job and we all moved from London to Norwich, my husband's birth place. Here it was that I finally gave in to the desire to write. I started with a short story, but it went on growing and became The Dream House. It was thrilling, but also nerve-wracking, to send it out into the world to find a publisher.
The biographical information and photo used in this post are with thanks to the following websites, where you can also find more information about the author and her writing.