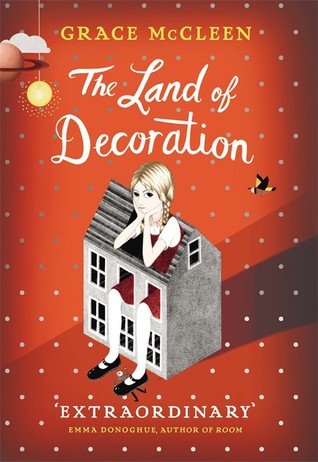 Hardback: 291 pages
Genre:Contemporary Fiction
Publisher: Chatto and Windus 2012
Source: Tywyn Public Library
First Sentence: In the beginning there was an empty room, a little bit of space, a little bit of light, a little bit of time.
Favourite Quote:
"I wondered what it would be like to die. Was it like going to sleep or like waking up? Was there no more time? Or did time go on forever?"
Review Quote:
"Extraordinary" (Emma Donoghue, author of Room)
Literary Awards: Desmond Elliott First Novel Prize 2012 Betty Trask Award 2013
My Opinion: I was rather surprised at my reaction to this novel which was a recent Book Club choice. Reviews had me expecting something along the lines of 'Room' by Emma Donoghue, as a child narrator is also a main theme, along with a narrow lifestyle. I was actually bored by this novel built around a father and daughter, members of a non mainstream religious sect. Despite my overall boredom it is a heartbreaking scenario as the protagonist Judith struggles with her beliefs. Having now written this review and done some research on the author I was not surprised to discover that Grace McCleen grew up in a fundamentalist religion herself. So now thinking that there is maybe an autobiographical to this novel, still cannot say to whom I would recommend it though.
Précis Courtesy of Goodreads:
Blissfully inventive, brilliantly written, with a huge heart, and a tense, pulsing plot: The Land of Decoration introduces a young heroine who will change the way you see the world.
Judith and her father don't have much -- their house is full of dusty relics, reminders of the mother she's never known. But Judith sees the world with the clear Eyes of Faith, and where others might see rubbish, Judith sees possibility. Bullied at school, she finds solace in making a model of the Promised Land -- little people made from pipe cleaners, a sliver of moon, luminous stars and a mirror sea -- a world of wonder that Judith calls The Land of Decoration. Perhaps, she thinks, if she makes it snow indoors (using shaving foam and cotton wool and cellophane) there will be no school on Monday...
Sure enough, when Judith opens her curtains the next day, the world beyond her window has turned white. She has performed her first miracle. And that's when her troubles begin.
With its intensely taut storytelling and gorgeous prose, The Land of Decoration is a heartbreaking story of good and evil, belief and doubt. Its author, Grace McCleen, is a blazing new talent in contemporary literature.


Video Trailer for 'The Land of Decoration' Courtesy of YouTube

A Richard and Judy Book Club selection in 2013, this trailer is worth watching.




Author Profile
Grace McCleen was born in Wales and grew up in a fundamentalist religion where she did not have much contact with non-believers. Her family moved to Ireland when she was ten, where she was schooled at home. When Grace and her family moved back to Britain she went back to school and her English teacher suggested she apply to Oxford.
She studied English Literature at Oxford University and The University of York before becoming a full-time writer and musician. She lives in London. The Land of Decoration is her first novel.
More Biographical content can be found on her
website
Photographs and biographical information courtesy of the following sites.
Goodreads - Author Profile
You Tube - The Land of Decoration
Amazon - Grace McCleen
Author's Official Website