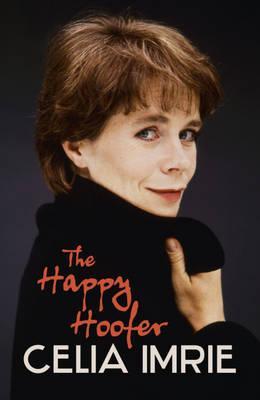 Paperback: 309 pages
Genre: Autobiography
Publisher: Hodder and Stoughton 2011
Source: Tywyn Public Library
First Sentences:'So when am I going to see you on the goggle-box?' my father said to me when I left drama school. Sadly he never did.
Review Quote:
For tasty gossip, Celia is the hottest ticket in town...The Happy Hoofer is backstage gossip from the premiere league. (Robert McCrum, Observer)
My Opinion:
What a strong spirited woman Celia Imrie is and funny as well a great combination. As a great fan of her work I laughed my way through much of her autobiography, hers has not always an easy life either. Recommended to her fans and to those that are not especially but want to know more behind the person, reading this may well change their opinion of this talented and delightful lady.
Précis Courtesy of Goodreads :
One of the UK's favorite comedy actresses—with starring roles in Calendar Girls, Acorn Antiques, and Dinnerladies—tells her extraordinary and highly entertaining life story. Celia Imrie was born one of five children to an aristocratic mother who married beneath her station. Desperate to be a ballet dancer, Celia was told by the Royal Ballet School that she was too big and in a desperate effort to lose weight Celia became anorexic. She underwent highly controversial ECT and brainwashing treatment. It didn't work and she eventually cured herself.
YouTube : Official Trailers:
These videos of Celia Imrie talking about her life are well worth watching.
Author Profile:
Celia Diana Savile Imrie (born 15 July 1952) is an Olivier Award-winning English actress. In a career starting in the early 1970s, Imrie has played Marianne Bellshade in Bergerac, Philippa Moorcroft in Dinnerladies, Miss Babs inAcorn Antiques, Diana Neal in After You've Gone and Gloria Millington in Kingdom. She has been described as "one of the greatest British actresses of recent decades".
Photographs and biographical information courtesy of the following sites.
Celia Imrie - Official Website
Celia Imrie - Wikipedia
Twitter - Celia Imrie