Paperback:
407 pages
Genre:
Historical Fiction
Publisher:
Windmill Books 2017
Source:
Tywyn Public Library
First Sentence:
Prelude: If my friends hadn't decided that I should have a dog I would never have opened the gate and gone into the graveyard.
Favourite Quote:
"Only a very few people leave traces in history, or even bequeath family documents to their descendants. Most have no money to memorialise themselves, and lack even a gravestone to mark their existence. Women's lives, in particular, remain largely unrecorded. But even so, did they not shape the future?"
Review Quote:
'This is
the finest novel Helen Dunmore has written...From the start, Birdcage Walk has the command of a thriller...The novel's cast is marvellous and vivid...A novel that deserves to be cherished and to last'. Observer
Main Characters:
Lizzie Fawkes, John Diner Tredevant
Setting:
Bristol, England
Literary Awards:
Walter Scott Prize Nominee for Longlist (2018)
My Opinion:
A pleasant read with a very interesting sense of time and place. After reading the 'blurb' on the cover, I was at first confused as to why the 'prelude' was set in the modern day as a narrator introduces us to the background of the novel when they by chance find the grave of Julia Fawkes, in St Andrews Cemetery near Birdcage Walk. Reading on, one quickly realises that this was a stratagem to introduce us to the background behind the storyline. Although Julia Fawkes is fictional, in 1792 the period of the novel, Europe was in political upheaval and there would have been such women. The protagonist, Lizzie Fawkes marriage to a property developer is it seems full of impending doom, as she struggles to cope with her husbands dark side. This title has by some been considered as Helen Dunmore's finest novel, it was sadly her last as she herself explains in the afterword. ''The question of what is left behind by a life haunts the novel. While I finished and edited it I was already seriously ill, but not yet aware of this'' I cannot comment as I have only read one other novel by her and that was in 2008. This final novel as she died last year is loved by her many fans, she was known as an inspirational voice to others in the field of literature. A talented writer taken far too young.
Précis Courtesy of Goodreads:
It is 1792 and Europe is seized by political turmoil and violence.
Lizzie Fawkes has grown up in Radical circles where each step of the French Revolution is followed with eager idealism.
But she has recently married John Diner Tredevant, a property developer who is heavily invested in Bristol's housing boom, and he has everything to lose from social upheaval and the prospect of war. Soon his plans for a magnificent terrace built above the two-hundred-foot drop of the Gorge come under threat.
Diner believes that Lizzie's independent, questioning spirit must be coerced and subdued. She belongs to him: law and custom confirm it, and she must live as he wants.
In a tense drama of public and private violence, resistance and terror, Diner's passion for Lizzie darkens until she finds herself dangerously alone.
Author Profile: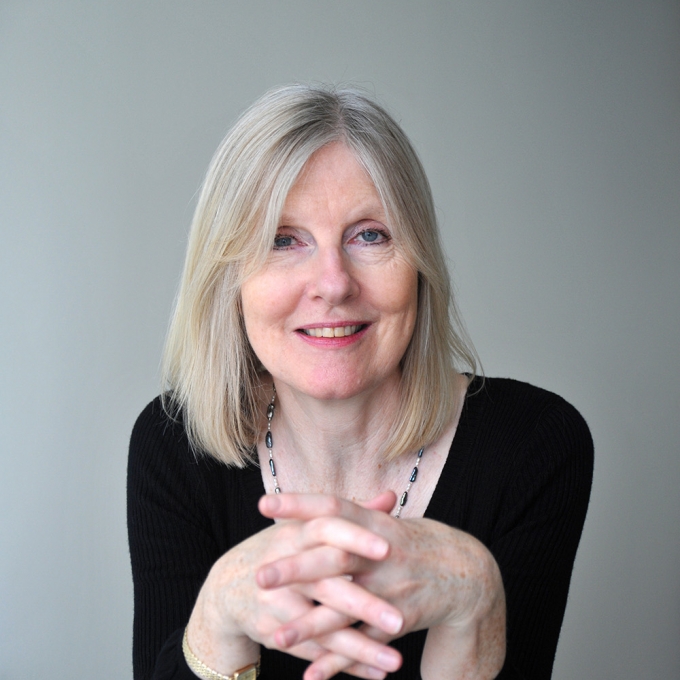 Photo Courtesy of
Caroline Forbes from
British Council Literature
Helen Dunmore was born in Beverley, Yorkshire, on the 12th of December 1952, the second of four children of Betty (née Smith) and Maurice Dunmore. She studied English at York University, and lived in Finland for two years (1973–75) and worked as a teacher. She lived after that in Bristol. Dunmore was a Fellow of the Royal Society of Literature (FRSL). Some of Dunmore's children's books are included in reading schemes for use in schools.
In March 2017, she published her last novel, Birdcage Walk, as well as an article about mortality for The Guardian written after she was diagnosed with terminal cancer. She died on 5 June 2017. Her final poetry collection Inside the Wave, published in April 2017 shortly before her death, posthumously won the Poetry and overall Book of the Year awards in the 2017 Costa Book Awards.
She is survived by her spouse Francis Charnley and children, Patrick, Tess and Ollie.



Photographs and Biographical Information courtesy of the following sites.
Helen Dunmore - Website
Helen Dunmore - Wikipedia
Amazon Author Profile
Helen Dunmore - British Council Literature
Goodreads Author Profile